Denver Real Estate Blog
July 3, 2015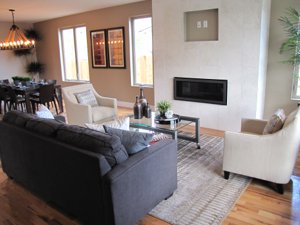 We can't seem to stress it enough, Denver is one hot housing market and with that comes along the trials, tribulations, and eventually, celebrations when looking to buy a new home. The truth of the market is this; in Denver, there are limited options when buying a new-build home and even more limited options when buying a new-build home that is affordable. Recently an article was run in the Denver Post detailing this very epidemic that Denver is in the midst of and trying to figure a way out of.
The Truths about New Build Homes
In the article, homebuilder David Sinkey had the realization two and a half years ago that there was going to be a trend of new-build homes that were not affordable for most clients. While the housing downturn culled the skilled workforce needed to build new homes this caused a severe labor shortage which in return pushed up costs. If that wasn't worrisome enough, finished lots that were once in oversupply were quickly being absorbed with no good prospects to replenish them.

Our statistics are staggering as a city, for example, by the end of April this year, many Denver area builders had already hit 70% to 90% of their sales goals for the year, that's right, the whole year. Unlike the rest of the nation where most builders had hit about 43%. Buyers in Denver are having to wait anywhere from nine months to a year before they can occupy their new home. Prices for any of the finished lots which are all ready to build and include all utilities are at a record high price wise and in such short supply around the city that single-family permits continue to run at a fraction of historical averages despite the continuously growing demand.

Faced with limited workers and land, many Denver builders target their resources on homes anywhere from $400k - $500k with the only long-term problem being that median incomes cannot keep up with the pace of rising housing costs. Over time, this gap will only continue to grow making it harder and harder for people to buy any new-development houses.
Find a Builder Who Will Give You All You Want
The facts are in the pudding with this one and as real estate agents we can say that this pattern will not change in the near future. But because we are real estate agents and because we do want our customers to get everything they want in a custom new-build home and then some, we have a recommendation of where to go to achieve all of these things at a reasonable price. Recently, New Era Group has partnered with the prestigious MAG Builders of Denver to sell the cream of the crop in custom homes. MAG Builders are like none other in their classes, attentive to detail and building a home to build a lifetime in, not just a quick fix, these guys know what it takes to really build something extraordinary. If you feel you are ready to make the home of your dreams, check out these favorites of ours at NewConstructionDenver.com and make sure to give us a shout when you are ready to start looking for a good spot to place your dream home.