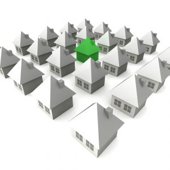 Bold claim, we know, but as of April 7th searching homes from our site will give you better results than from Trulia and Zillow. The Greater Denver MLS/Matrix (real estate listing syndication) company, announced that Zillow and Trulia will no longer be receiving feeds from them. This removes a large amount of Colorado listings affecting the users of these two systems. However, our home search results will continue to be the most inclusive of properties for sale in the Greater Denver area and surrounding towns with a direct feed from Denver's MLS/Matrix.
Get Your Best Search On!
More and more people are searching the web for their new home before they call a realtor. This provides you the opportunity to view the properties are for sale and see the current prices of homes in your area of interest. We are dedicated to providing our clients and guests the best and quickest search results when using our online tools. We want you to be able to see every house on the market early in your search so you can refine your search and get a head start on other home buyers.
But Wait, There's More
The search is only the beginning. Most national search engines pull data from all over the United States from various companies. While this may work well during a cursory search, the data is only as good as the people that entered it. It is up to the selling realtor or their company to enter the data into the proper systems.
We pride ourselves on being Denver residents and we love the city we call home. Not only do we understand the local real estate market, but we intimately know the neighborhoods and their nuances. If items you are most interested in are not included on the online search results, we can help you by filling in the gaps and providing detailed information. We will give you more than just search results. We will work with you until you find your perfect home.
Oh, It Gets Better
We continuously work to improve our site, search results and offer the most relevant information. If this is your first visit to our site we invite you to poke around and discover some fantastic insights into Denver neighborhoods, entertainment and schools. Our hope is if you are new to the area we can help you acclimate more quickly, or if you're a life-long resident, we want you to discover something you never knew about Denver.
We Can't Wait to Meet You
We know this blog article was a bit self-aggrandizing, but we are proud of the multitudes of families that have found their dream home by using our search feature, talking about their dreams with us, and ultimately giving us the pleasure to work with them. Give us a call at 303-991-9878 or contact us. Quit dreaming about a new home, find a dream home.